wizYsmart Manager
is the application to manage all wizYsmart products.
This application is secure
(see Privacy policy)
.
Download and install wizYsmart Manager!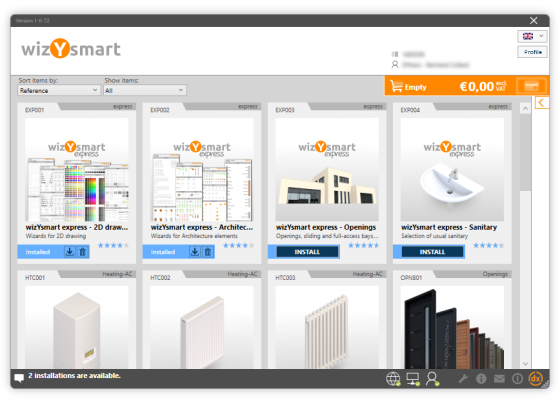 An internet connection is required only to purchase and install.
The installation file is offered in two formats: EXE file or ZIP file.
Download the one that best suited to your configuration. In case of doubt, choose the ZIP file.
After download, unzip the file if you have downloaded the ZIP file.
Install wizYsmart Manager by following the installation procedure...
(Watch videos)
wizYsmart Manager is with the notification icons.
Its icon can stay always visible:
click on "Customise" and select
"Show icon and notifications" (Win. 7/8)
or drag the icon on the taskbar (Win. 10/11).